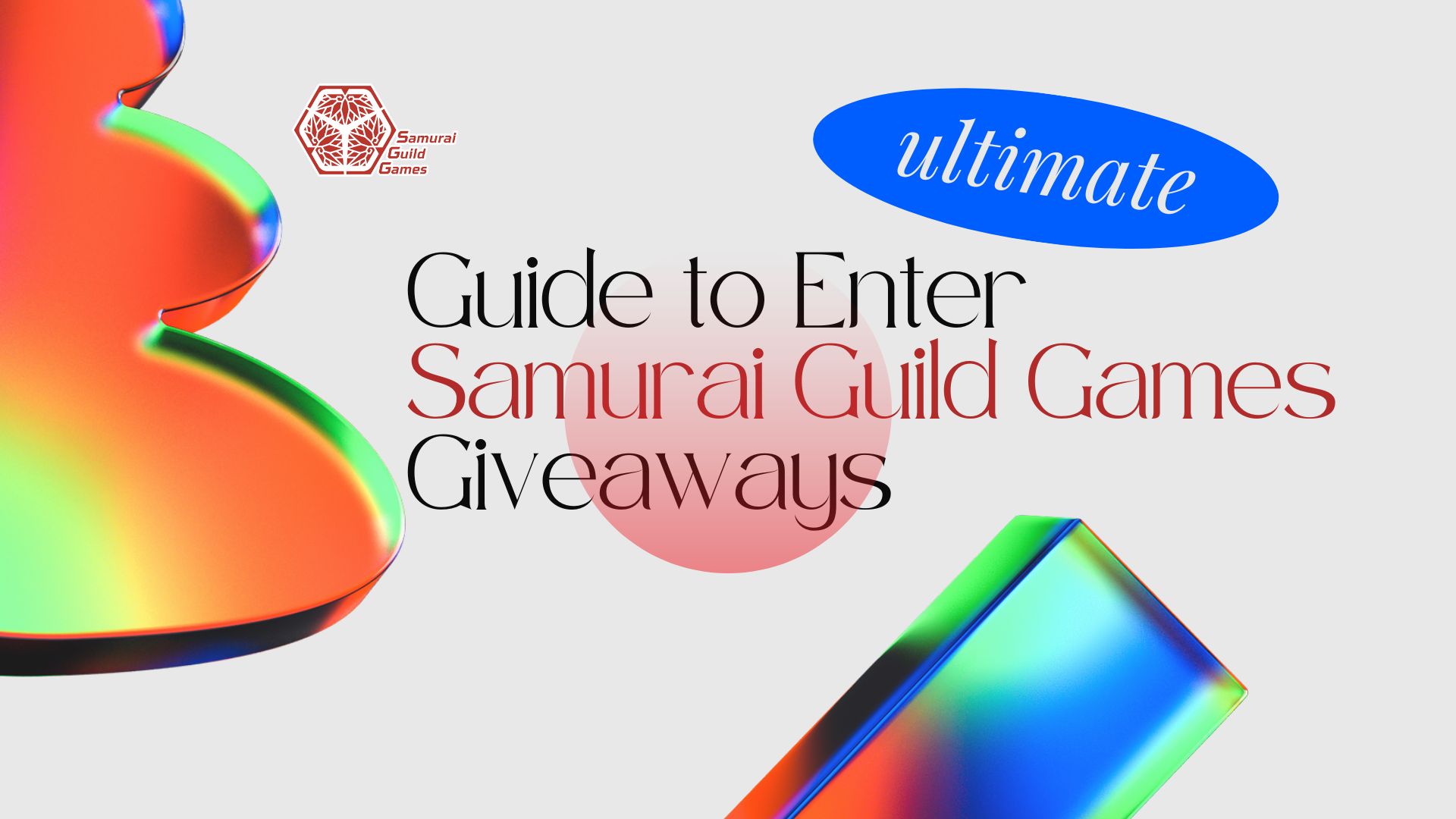 An Ultimate Guide to Enter Samurai Guild Games Giveaways
Introduction to Samurai Guild Games Giveaways
Samurai Guild Games is a gaming community that originated in Tokyo, Japan, and expanding its impact on the global GameFi community with recent collaboration events. 
Samurai Guild Games focus on GameFi basics and events, NFTs, as well as how to play blockchain games and earn.
In other words, Samurai Guild Games Giveaways established new direct access to the GameFi world and help gamers monetize their time and efforts to earn extra income. 
Samurai Guild Games Giveaways and Events
Phoenix Airdrop
As part of the journey of Samurai Guild Games Giveaways, Phoenix Airdrop occurred in late 2022 when the app was officially launched.
It was the start of the summer!
Members of all SGG communities for the first time ever have access to an exclusive event and news with exciting announcements and promising rewards. 
Users join Phoenix Airdrop to become owners of the free mint NFTs, categorized respectively as four different characters that symbolize the Four Guardian Deities, which are known as a pantheon of four divine beasts; namely, the Blue Dragon, The Red Phoenixes, The White Tiger, and the Black Tortoise.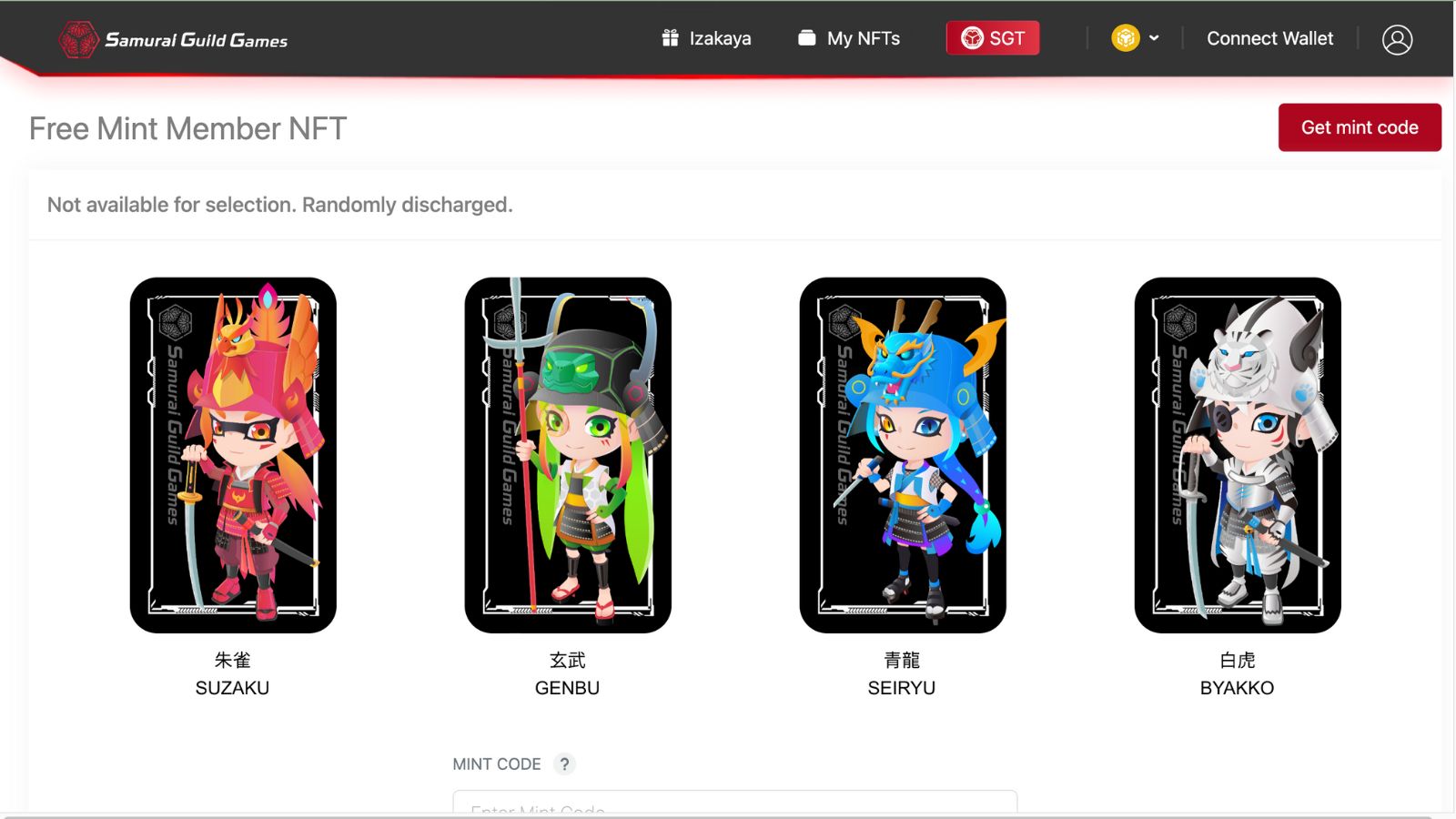 SGG NFT Badge is basically used for:
Act as an SGG Membership Card

A gateway ticket for members to join Samurai Guild Games Giveaways 

Entrance of future token airdrops, exclusive private sales

Early access to staking & farming, beta game hub, and NFT marketplace

Other benefits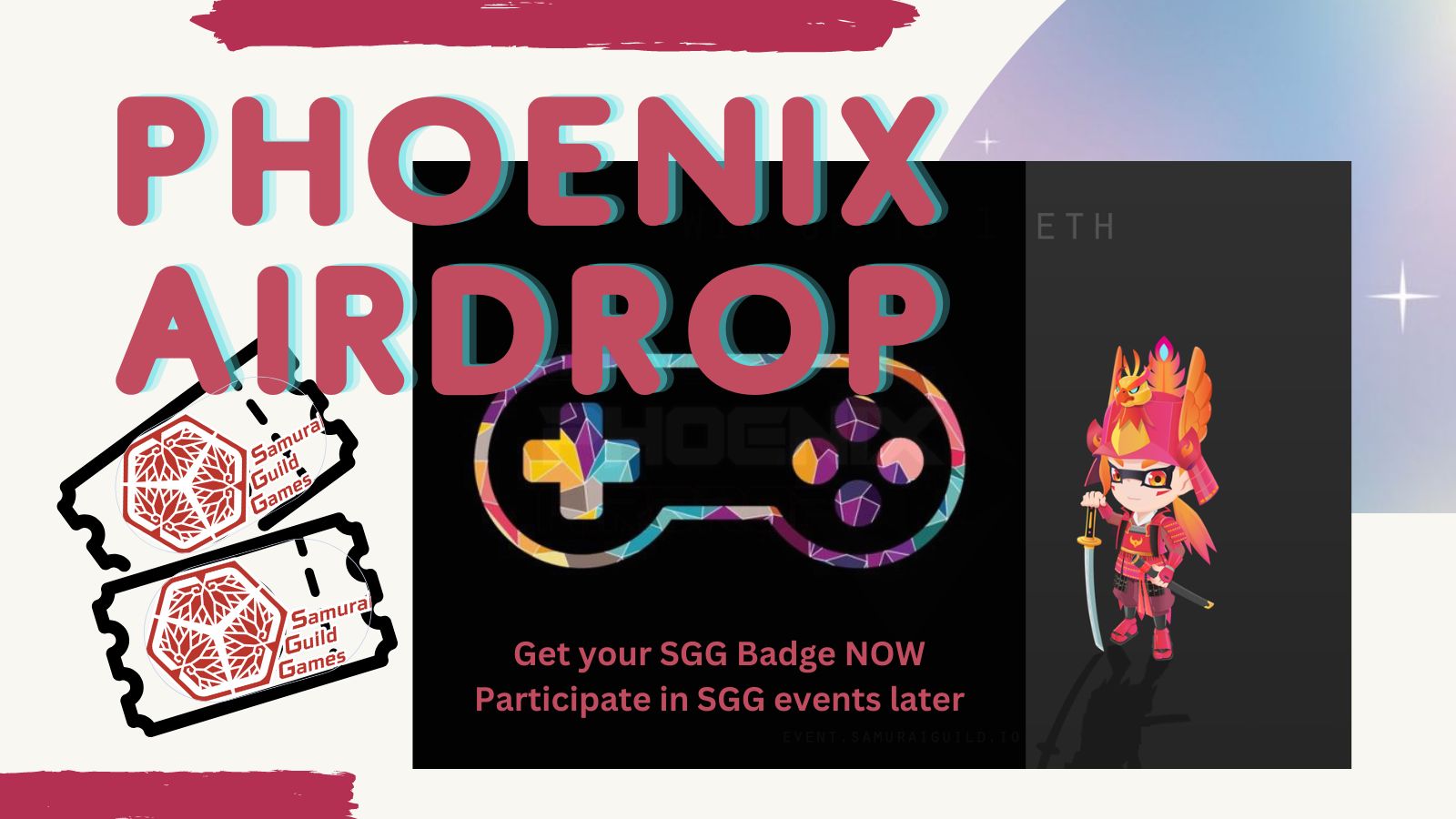 Phoenix Airdrop occurred in late 2022 to early 2023 and ended with a great success.
The project has gained a lot of attention within the GameFi and Airdrop community, successfully recruiting over 16,000 members for the guild, and roughly 10,000 members in all social media communities. 
Don't miss your chance to win $ETH, $BNB, $AVAX, and $USDT in the #PhoenixAirdrop event hosted by #SGG!

Mint #NFT on @avalancheavax and @0xPolygon with NO GAS!

👉 https://t.co/g9R8pasFZv pic.twitter.com/e4Qfkbpvve

— Samurai Guild Games【Global】 (@SamuraiGG_EN) December 27, 2022
During Phoenix Airdrop, the SamuraiGG app was initially introduced to all members. That being said, official members of SGG have direct accessibility to built-in app features.
The app is a web-based platform, exclusively designed to support SamuraiGG members to access multiple features including IZAKAYA (giveaway event), NFT market, news around $SGT tokeN, in-game launches, etc.
SamuraiGG team will be working hard to release the app on iOS, Android, and APK to improve member experience, and enhance accessibility for non-members as well. 
Collaboration Events 
These are exclusive collaboration events for SamuraiGG members only.
Samurai Guild Games has partnered with a variety of GameFi projects to open up opportunities for users to enjoy the game while upgrading their income with rewards through the IZAKAYA feature. 
Samurai Guild Games Giveaways list has included: (and will be updating) 
Bullet Chain

Cross The Ages

Champions Ascension
More games will be available on the IZAKAYA. 
What is IZAKAYA?
Izakaya is an exclusive built-in feature that allows members to enter the gacha/giveaway by completing certain quests. 
Basically, it is like a giveaway listing of GameFi projects hosted by Samurai Guild Games.
On the main page, there will be a list of collaboration events with popular GameFi projects in the industry, including information about the event, details of NFTs and time period to join the giveaway. 
Quests are super easy to join with just a few clicks.
Users must apply the slot of Whitelist or ticket to claim free NFTs as the final step of completing the quests.
Link to join: https://app.samuraiguild.io/izakaya 
How to Enter Samurai Guild Games Giveaways
First of all, you must be an official SamuraiGG member, representing an SGG NFT Badge.
There are two ways to enter Samurai Guild Games Giveaways.
Sign up using Twitter account to get mint code
Get free mint Member NFT by joining the izakaya's listing.
Sign up your Twitter to get a mint code
Follow these steps to claim your membership:
1. Follow official Twitter @SamuraiGG_EN
2. Like and Retweet the social pinned post below.
🥳 We've reached 18K followers 🥳

To celebrate, we're gonna airdrop free mint NFTs for followers to become our official #SGG members (exclusive NFTs/ Samurai WL spots)🔥

To enter:
1⃣ Follow @SamuraiGG_EN
2⃣ Retweet
3⃣ Get mint code by signing in here https://t.co/Tk52Sgeg3w pic.twitter.com/DvYyyhrdpT

— Samurai Guild Games【Global】 (@SamuraiGG_EN) January 16, 2023
3. Get the mint code by signing in at the link https://t.co/Tk52Sgeg3w
4. Input your mint code and connect your wallet to claim Free-mint NFT (NO GAS) 
This step can be finished by browsing https://app.samuraiguild.io/mintMember
Get Free Mint Member NFT 
On the main menu, click on the giveaway project you want to join 

Tap the "

Get Free Mint Member NFT

" button

Enter the Code, Name, and Select a Network 

Mint your Member NFT
Once you've successfully minted the SGG NFT Badge, you'll be all set to be on the participant list for the project's NFT giveaway. 
The NFT giveaway result will be announced after the registration is closed. We'll process a draw to select the winners based on the list of participants.
Have fun joining the guild and giveaways to claim valuable prizes!