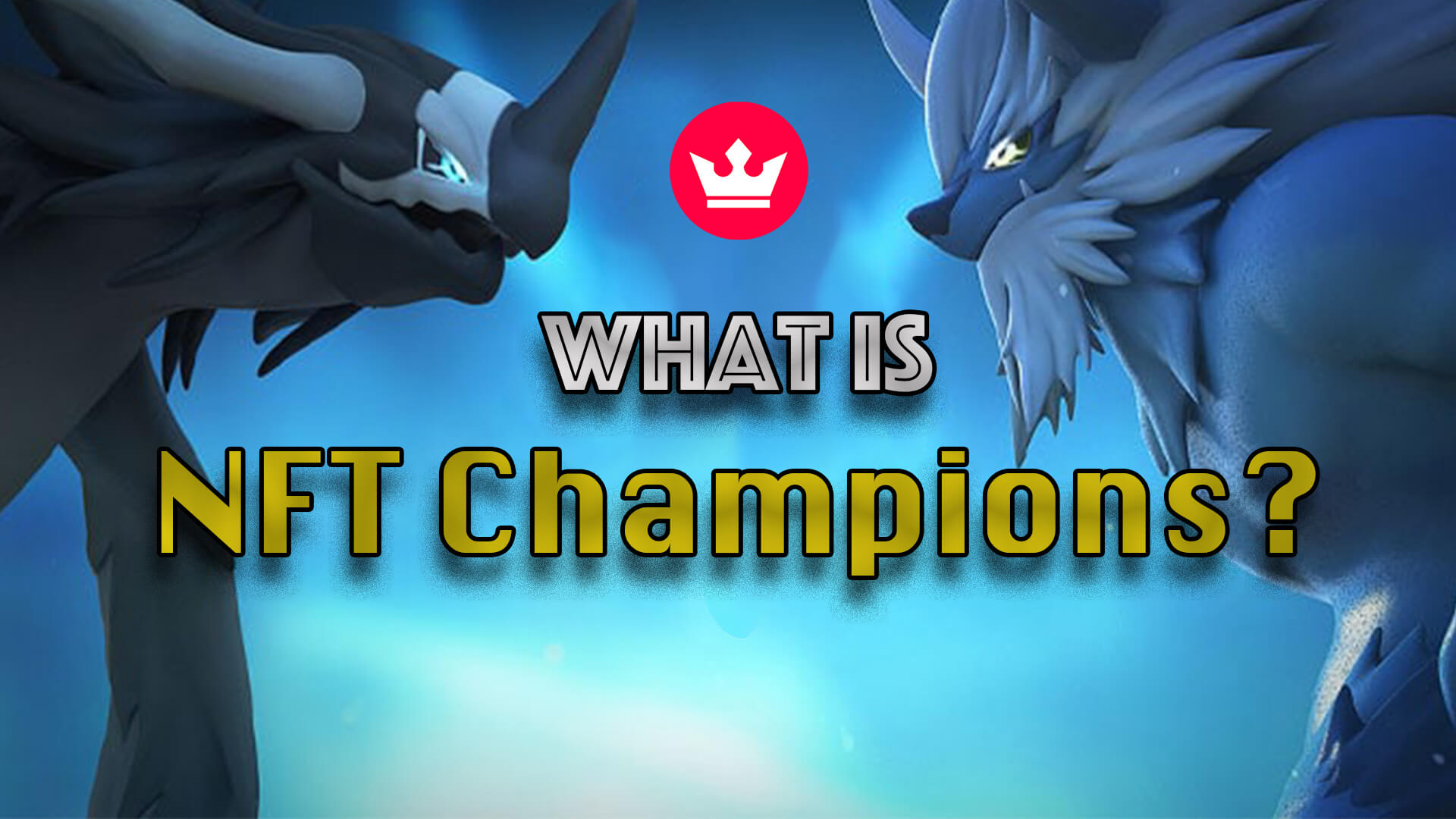 NFT Champions | Ultimate Game Review, About its Cryptocurrency, and 02 Ways to Earn
NFT Champions is a next-generation MMORPG game developed with Unreal Engine 5, a Pokemon-like game in which players travel through an open world to collect, train, and battle champions.
In this article, we will explain the gameplay of NFT Champions, the cryptocurrency $CHAMP, and how to earn money with this game.
Please take a look at it for your reference.
What is NFT Champions?
NFT Champions is an MMORPG developed using Unreal Engine 5 that allows players to explore, collect, train and battle champions in an open world.
The game offers Pokémon-like gameplay, allowing players to collect different champions, enhance them, and battle opponents.
About NFT Champions Gameplay
Players can explore the vast open world, discovering new territories and finding champions that inhabit each one.
Champions are distinguished by rarity and ability and can be collected by players. Champions can also be trained, leveling them up and giving them new skills.
Battles take place in PvP or PvE. Players fight with their own champions and are rewarded for winning. Rewards include the acquisition of new champions and items.
A player's team composition has a significant impact on his or her battle advantage; the individual ability values of NFTs determine their block rate, basic attack power, skill attack power, hit rate, speed, MP, strength, regeneration, debuff resistance, and counterattack success rate.
In addition to basic stats and special attack skills, NFTs have unique traits that grant them a variety of abilities.
How to Earn with NFT Champions
There are two ways to earn:
Win tournaments and online PVP matches to earn in-game rewards
Sell NFT for a higher price by upgrading it to its current highest level or evolving it to the next level.
NFT Champions Cryptocurrency
The cryptocurrency $CHAMP is the native token of NFT Champions and is issued on Polygon (formerly Matic Network).
$CHAMP is used for all transactions occurring within NFT Champions, including NFT purchases, sales and trades.
https://coinmarketcap.com/currencies/nft-champions/?utm_medium=widget&utm_campaign=cmcwidget&utm_source=gamefi.town&utm_content=nft%20champions
NFT Champions Roadmap
The roadmap for NFT Champions is as follows
Private Round (October 1 – October 15, 2021)
Public IDO (October 21, 2021)
Token Generation Event (October 27, 2021)
NFT release in the online marketplace (February 15, 2022)
Official Early Access game release (2023)
NFT Champions Summary
NFT Champions is a next-generation MMORPG game developed with Unreal Engine 5, similar to Pokémon, in which players travel through an open world to collect, train, and battle champions.
In addition to enjoying high-quality graphics and immersive gameplay, players can purchase, trade, and train NFTs to create their own NFT team and take on a variety of challenges.
Mint Your Free NFT Badge and Enter Our Exclusive Giveaway – Limited Time Offer!
Mint your own SGG NFT Badge today and join the exclusive SGG member community! And that's not all – only SGG NFT Badge holders will be able to participate in our exciting Giveaway project! So don't miss out on this exclusive opportunity to win valuable rewards.
Our NFT badges are issued automatically by the SGG app and are based on the ERC-4907 standard, an upgraded version of ERC-721. By keeping your SGG NFT Badge in your wallet, you'll gain access to all of the amazing features of the SGG app, including NFT Lending, NFT Auction, Gacha, and more.
Ready to start monetizing your NFTs and enjoying the exclusive benefits of SGG membership? Mint your SGG NFT Badge today and join the revolution of NFT-based gaming!
FOLLOW Twitter
JOIN Discord server for updates on upcoming events or giveaways to claim exciting prizes!
JOIN Samurai Guild Games! Read here <https://samuraiguild.io/guide-to-enter-samurai-guild-games-giveaways/>