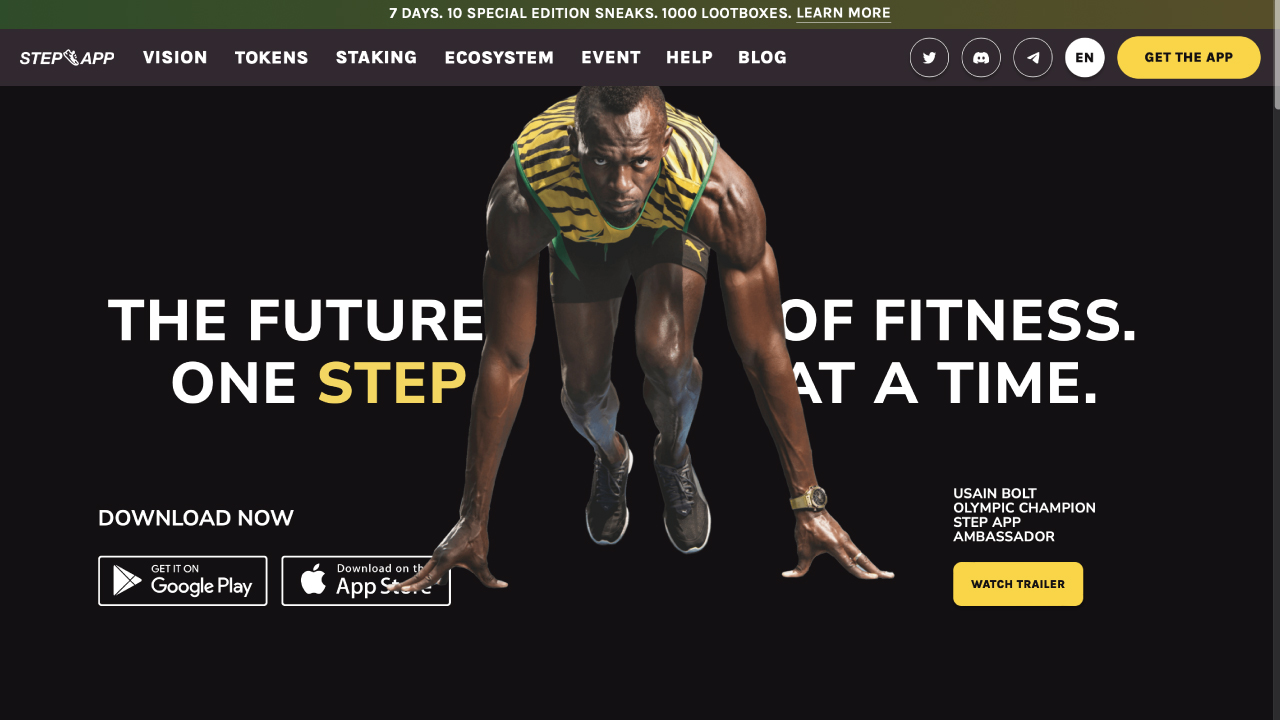 Step App Crypto (FITFI) Review: Your Guide to Starting and Earning with NFTs
Many Move to Earn (M2E) projects have appeared, including STEPN.
In the current situation, we would like to introduce Step App, a Move to Earn project that is getting a lot of attention because Usain Bolt has been appointed as its ambassador.
Step App is one of the most high-profile projects at the moment, with an app launch event scheduled on December 1 in Tokyo.
In this article, I will go over an overview of Step App, how to get started with it, as well as the differences between this app and other M2E projects.
Now let's take a look at it.
~What's New on Step App~

Step App was officially released on December 1!
What is Step App?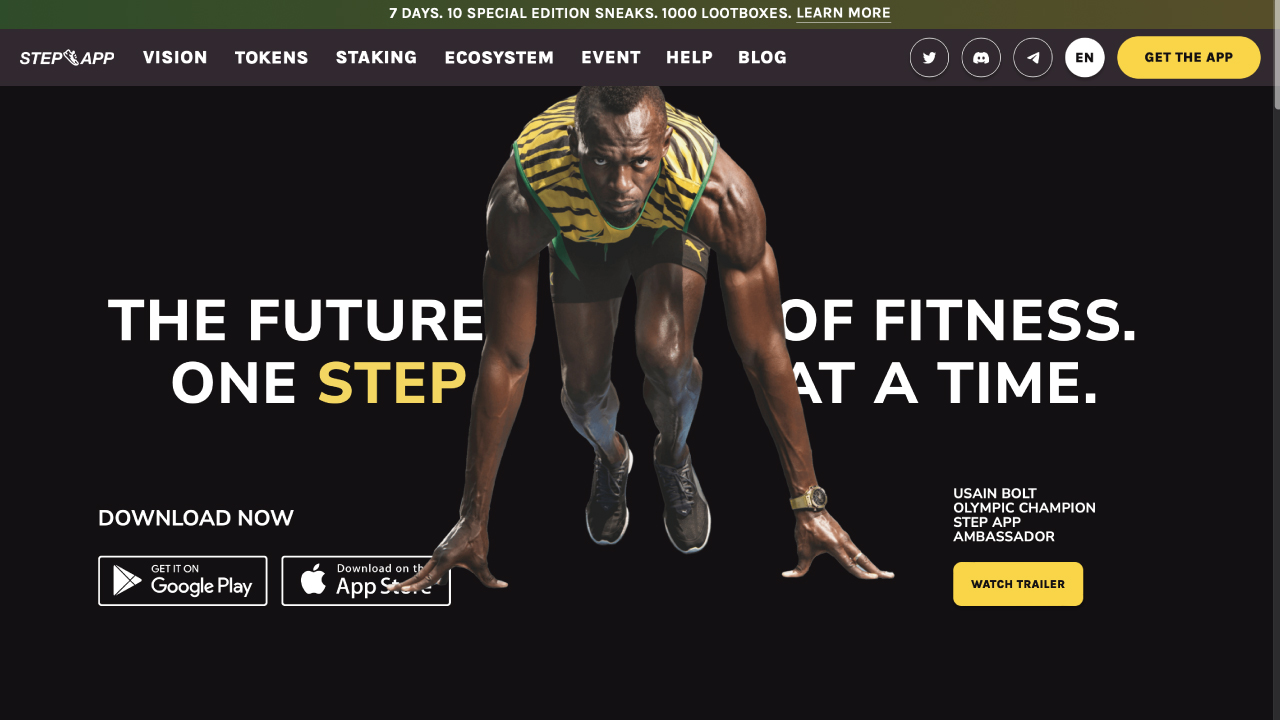 | | |
| --- | --- |
| Game | StepApp |
| Genre | Move-to-Earn |
| Blockchain | Step Network (Subnet), Avalanche |
| Game Token | FITFI, KCAL |
| Initial Investment | 10,000 FITFI ~ *Varies |
| Supported devices | iOS, Android |
Step App is built on the Move-to-Earn concept, allowing you to earn money while walking, jogging, or running.
Move-to-Earn is a high-profile concept that has made a splash, especially in Japan, with Usain Bolt as its ambassador. And now, Step App has attracted even more attention with the announcement of its official release in Tokyo on December 1, 2022.
Move-to-Earn (M2E) is a concept that has made a splash, especially in Japan.
Differences between Step App and other M2E projects
Many Move-to-Earn projects have collapsed under selling pressure, and Step App has multiple mechanisms in place to withstand such selling pressure.
Sale Commission
StepApp's high 20% sale fee makes it difficult to make a profit on the sale, preventing the token price from collapsing without the prior owner taking a profit on the sale all at once. Incidentally, STEPN's marketplace sale fee is 6%.
Lock shoes on shelves
Step App increases the amount of money you can earn per day as the energy of your shoes increases.
To increase this energy, you need to put them in shelves, but if you put them in shelves, you will not be able to sell the shoes.
Earn with Burn
A particularly noteworthy specification is the Burn feature, which permanently removes shoes. Shoes placed on the shelves can be burned to earn money.
Burning shoes allows you to earn money while at the same time preventing the marketplace from overflowing with shoes.
The more you play Step App, the higher the shoes are ranked, and the greater the profit from Burn can be, compared to the profit from the sale of the marketplace.
The specifications are designed to overcome the challenges of the conventional Move to Earn system, and long-time users of StepApp will benefit from this system.
Step Network
Finally, Step App is building its own economic sphere beyond Move-to-Earn games.
Step App is developing its own network, Step Network, which includes a DEX (decentralized exchange) for trading, a bridge to Step Network, and an explorer to check transactions. The Earn products other than Step App will be gradually deployed within Step Network.
Not only can a stable token price be maintained for many products without relying solely on Step App, but FITFI is required as a fee, creating a constant demand for tokens.
The product is designed to overcome the challenges of traditional Move to Earn and NFT games, and is designed to build a long-lasting economic zone.
About Step App Tokens (cryptocurrency)
KCAL
KCAL tokens are in-game tokens that can be earned by purchasing NFTs and exercising or staking to earn KCAL tokens.
NFT Mint
NFT Level Up
Game Rewards KCAL
KCAL Contract Address : 0x68b2dfc494362aae300f2c401019205d8960226b
KCAL tokens are primarily listed on the following exchanges:
FITFI
FITFI tokens are governance tokens.
P to P transactions
Convert to cryptocurrencies such as AVAX and USDT
Staking
FITFI Contract Address : 0x714f020c54cc9d104b6f4f6998c63ce2a31d1888
FITFI tokens are primarily listed on the following exchanges:
~cara bermain~
How to earn money with Step App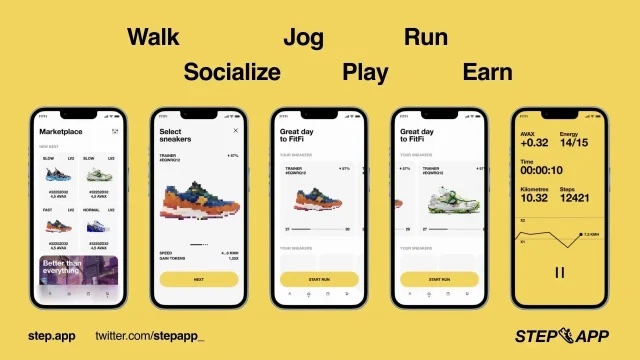 To start earning, you must purchase shoes. In the Step App marketplace, you can purchase shoes from the shoe box or from the "Shoes For Sale".
StepApp allows players to earn KCAL tokens, an in-game currency, by exercising. Shoe energy is required for exercise.
Energy will recover 100% in 24 hours. The daily KCAL rewards will vary depending on the type, rarity, and status of NFTs owned by the user.
Energy
When you purchase an NFT, you will have 10 energies . Energy recovers 100% in 24 hours.
The energy is increased by placing it on the shelf, and it depends on the overall value of the NFT's status (Activity, Luck, Balance, and Resistance).
Once placed on the shelf, NFTs cannot be sold in the marketplace.
| | |
| --- | --- |
| Status Overall Value | Energy |
| 28 | 11 |
| 48 | 15 |
| 100 | 26 |
Types and Rarities
There are four NFT types: walker, hiker, racer, and coach. Rewards are earned by exercising in each of these driving speed ranges.
Walkers are versatile types for walking, hikers for jogging, racers for running, and coaches for all paces.
Specifically:
Walker: 1-6 (Travel speed range by km/h)
Hiker: 4-10
Racer: 8-20
Coach: 1-20
Each type has a rarity: common, uncommon, rare, epic, and legendary. Depending on the rarity, the ability value of the status will differ.
| | |
| --- | --- |
| Type | Travel speed range (km/h) |
| Walker | 1-6 |
| Hiker | 4-10 |
| Racer | 8-20 |
| Coach | 1-20 |
Status
The NFT has four statuses: Activity, Luck, Balance, and Resistance.
Activity : plays a major role in defining the amount of KCAL reward; the higher the Activity, the more KCAL a player gets for each energy spent.
Luck : determines the frequency and quality of mystery box drops. The higher the number, the higher the likelihood.
Balance : Refers to the amount of KCAL earned when burning NFT.
Resistance : directly affects the speed and durability of shoe decay; the higher the Resistance, the more resilient and durable the shoes are and the fewer repairs are required.
Parameters can be improved by raising the level of the NFT. When leveled up, the status is randomly increased.
In the test version, the higher the Activity and Resistance, the higher the rate of return; the higher the Luck, the easier it is to obtain gems and strengthen the NFT.
It is recommended to focus on Activity, Resistance, and Luck for selection.
Gem
Gems can be equipped on NFTs to enhance their status. A maximum of four can be equipped. The number of Gems that can be equipped increases with the level of the sneaker. Equipped Gems cannot be removed.
| | |
| --- | --- |
| NFT level | Gem Equipment Slot |
| 15 | +1 |
| 20 | +1 |
| 25 | +1 |
| 30 | +1 |
Gems can be purchased in the Marketplace or obtained from the Root Box. Root boxes drop rarely when exercising and contain random KCAL tokens, gems, and energy.
The higher the Status Luck, the more likely Gems are dropped.
How to start Step App and buy $FITFI
To start StepApp, you need to enter your activation code and purchase NFTs with the application. Please refer to the explanation of how to start StepApp.
Follow these steps:
Buy $FITFI on Bybit or other exchanges
Send $FITFI to Metamask
Download the app
Buy NFT in the marketplace
Once the purchase is complete, transfer the $FITFI to your Metamask wallet.
Switch your Metamask network to "Step Network".
If you do not have a network, go to "Add Network" to add one.
Add a Step Network by entering the following
To verify $FITFI, add the $FITFI contract address from "Import Tokens" in Metamask.
$FITFI Contract Address : 0x714f020c54cc9d104b6f4f6998c63ce2a31d1888
Download the app. For iOS, download "TestFlight" to participate in StepApp beta testing.
After downloading the app, enter your activation code. Activation codes will be distributed via discord or telegram every hour.
Please note that the earlier the activation code is given out, the sooner the slot will be gone.
Transfer $FITFI from your Metamask wallet to your app wallet.
For Android, you can send money from within the app. Tap on the app wallet and go to "RECEIVE" to send $FITFI.
For iOS, connect wallet from the web app and transfer the $FITFI token from the wallet to the app wallet.
Once the transfer is complete, purchase the NFT in the app's marketplace.
How to stake
From the official website, click on the Staking section, then click on "GO TO STAKING PAGE". Connect Wallet.
Enter the quantity of $FITFI and click "Stake" to complete.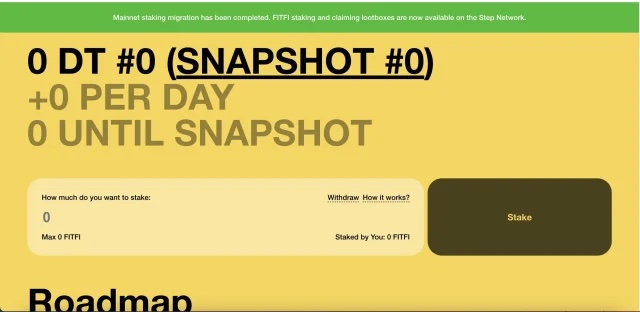 Check Root Box Lottery Results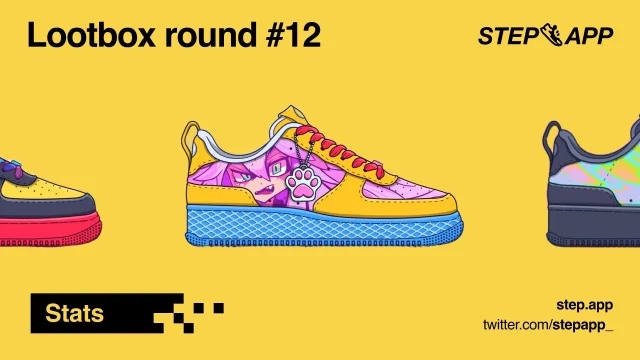 Click on "SNAP SHOT" and if you win, a root box will appear.
Summary
We have provided a detailed overview of Move-to-Earn "Step App", along with some key points on how to earn money, and how to get started.
Please refer to this article to get started with "Step App".
Mint Your Free NFT Badge and Enter Our Exclusive Giveaway – Limited Time Offer!
Mint your own SGG NFT Badge today and join the exclusive SGG member community! And that's not all – only SGG NFT Badge holders will be able to participate in our exciting Giveaway project! So don't miss out on this exclusive opportunity to win valuable rewards.
Our NFT badges are issued automatically by the SGG app and are based on the ERC-4907 standard, an upgraded version of ERC-721. By keeping your SGG NFT Badge in your wallet, you'll gain access to all of the amazing features of the SGG app, including NFT Lending, NFT Auction, Gacha, and more.
Ready to start monetizing your NFTs and enjoying the exclusive benefits of SGG membership? Mint your SGG NFT Badge today and join the revolution of NFT-based gaming!
JOIN Samurai Guild Games! Read here <https://samuraiguild.io/guide-to-enter-samurai-guild-games-giveaways/>