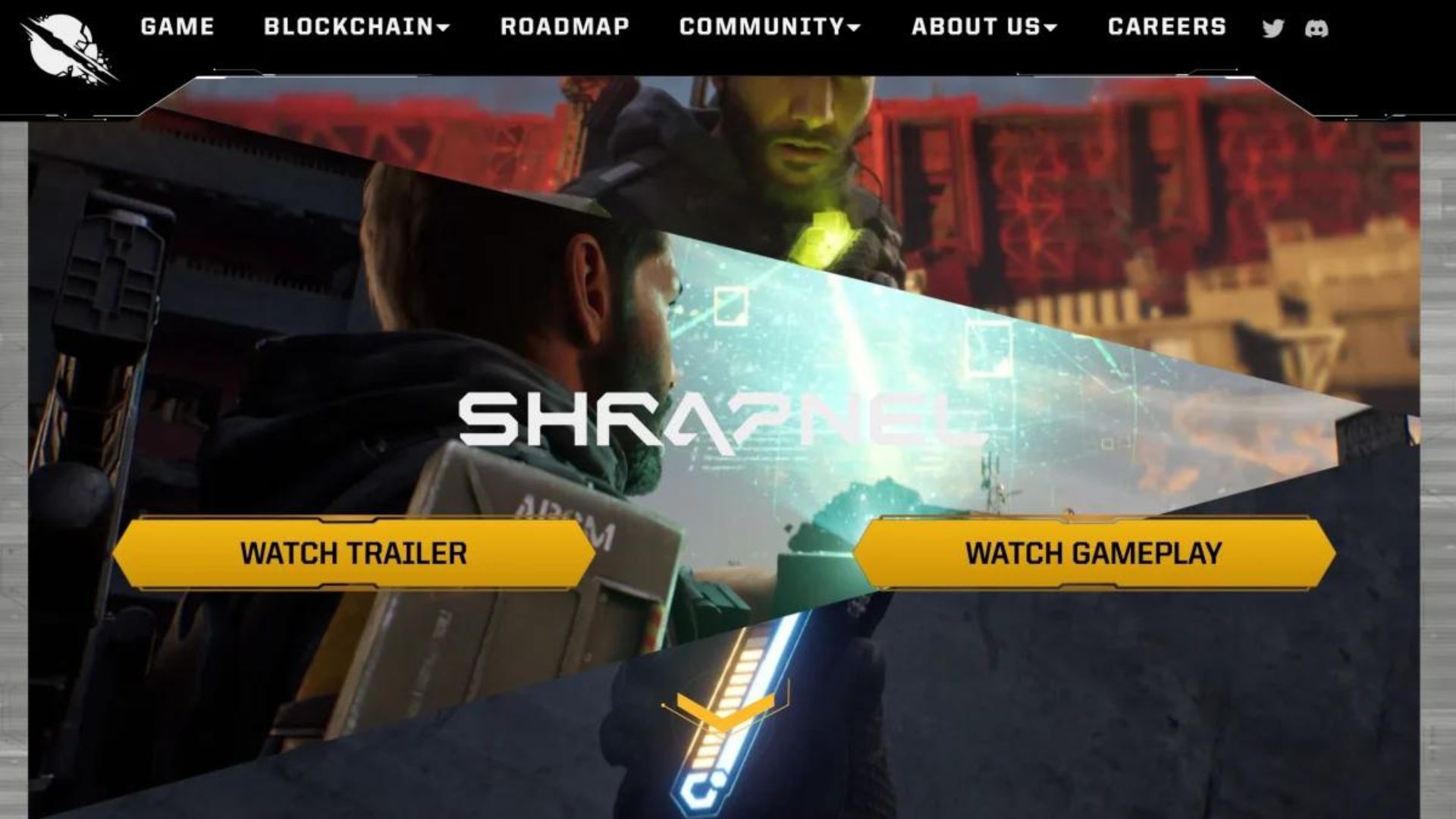 SHRAPNEL NFT(Token) Game Review | How to Play
SHRAPNEL, an NFT game and a full-fledged FPS.
The thrilling PvP style and high quality of the game have been well received on social media.
This article provides an overview of SHRAPNEL, how to get started, and how to earn money. Please refer to it.
SHRAPNEL has also been selected for the following summary article.
What is SHRAPNEL? About gameplay and NFT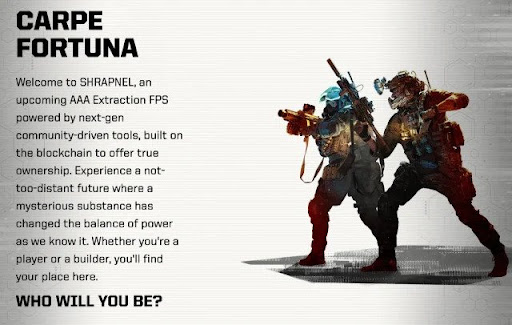 SHRAPNEL" was developed with Unreal Engine 5, and one of the advantages of utilizing this engine is that it can reproduce very beautiful images.
We also utilize a mechanism called subnets in the Avalanche blockchain.
It has already successfully raised $17.5 million in seed rounds and private token sales and has attracted tremendous industry attention.
| Game Title | SHRAPNEL |
| --- | --- |
| Genre | FPS |
| Blockchain | Avalanche (AVAX) subnet |
| Game Token | $SHRAP |
| Contract Address | Under investigation |
| Initial Investment Amount | Free of charge |
| Compensation | Under investigation |
| Supported models | PC |
| Official Site | https://www.shrapnel.com/ |
| Official Twitter | https://twitter.com/playSHRAPNEL |
| Official Discord | https://discord.com/invite/shrapnel |
| Whitepaper | https://www.shrapnel.com/Shrapnel-White-Paper.pdf |
Basic game content
Below is a gameplay video released by the official website.
Basically, the basic way to earn money is to compete with other users in PvP.
The user, as operator, is tasked with entering the zone to discover and extract valuable resources.
If you die, your equipped NFT (gear) will be dropped and taken away from you, making for a very thrilling battle.
After collecting the loot, players fight their way to the battlefield extraction point and survive long enough to escape and keep the NFTs they have earned for themselves.
*There is a class called "Contract Operator" for those who want to play without destroying their equipment. contract operators can play the game with random equipment and classes. However, you cannot trade equipment you have acquired.
About SHRAPNEL's NFT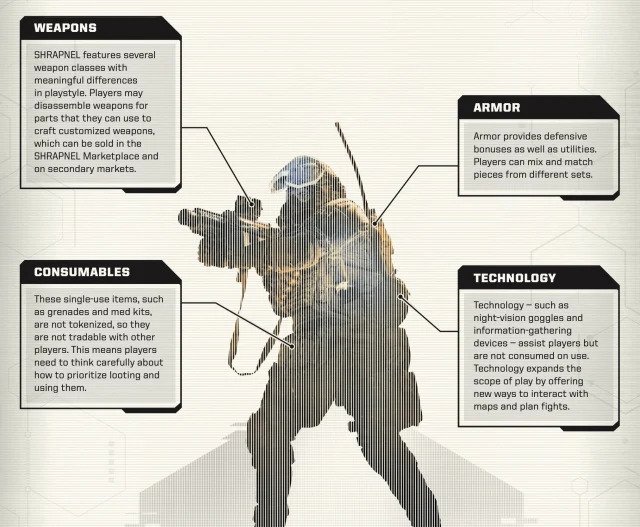 SHRAPNEL's NFTs specifically include the following
Operator NFT: pre-purchase benefit (operating character!)
WEAPONS: Weapons
ARMOR: Armor
CONSUMABLES: items such as grenades
TECHNOLOGY: Support equipment such as night vision goggles
Weapons are composed of Component NFT and Attachment NFT, which can be combined to create your own unique weapon.
In addition, weapon parts and armor are graded Standard, Refined, and Perfected. However, the grades do not have a significant effect on the ability values.
There are other NFTs such as weapon appearance and maps.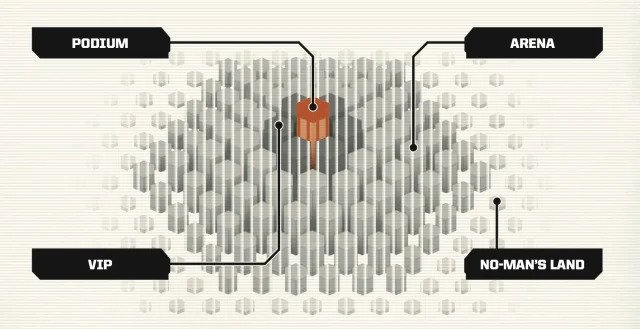 How to start SHRAPNEL and purchase operator NFT
You can purchase "Operator NFT" at Opensea, although it is not currently available for gameplay.

There are many benefits of purchasing now.
There may be a possibility to earn large profits after the game launch.
List of pre-purchase benefits
Permission to use in-game rewards and in-game assets
Airdrops (NFTs and tokens) based on NFT holdings and rarity
Early access rights to the game
Early access to creator tools
SHRAPNEL Digital Comic Book Airdrop
BTS Pass (details unknown)
Operator NFTs can be purchased with ETH (Ethereum), so let's have your ETH (Ethereum) ready!
Process of Purchasing Cryptocurrency:
Exchanges
⇒ Metamask (Wallet)
⇒ Official site
Specific procedures:
Transfer ETH (Ethereum) to Metamask
Buy Operator NFT at OpenSea
1. Transfer ETH (Ethereum) to Metamask
Once the purchase of ETH (Ethereum) is completed, the money is transferred to the MetaMask wallet, which serves as the wallet for the cryptocurrency.
Metamask Opening Procedure
Access to the official website
Install
Check secret word (private key)
Enter secret word (private key)
Set login password
Once the Metamask is opened, transfer ETH to the Metamask from the GMO Coin Withdrawal screen.
4. Buy operator NFTs at OpenSea
SHRAPNEL's cryptocurrency and its uses
$SHRAP
$SHRAP is the one and only cryptocurrency of the game, distributed as below: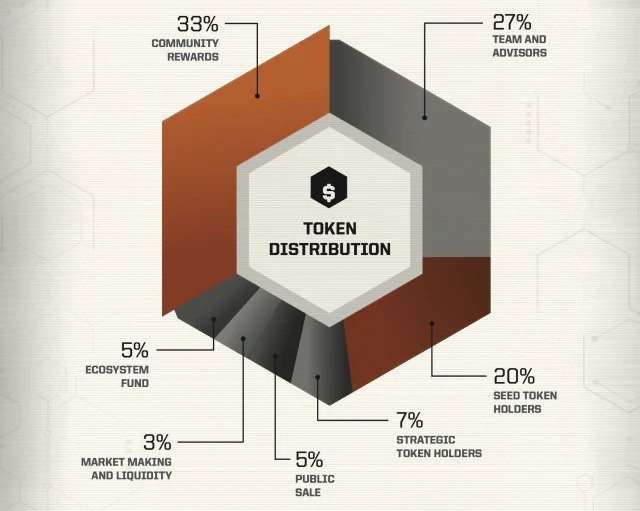 It is the Governance token.
ERC-20 (Avalanche network)
Total supply is 3 billion
The main applications are as follows
Voting right
Validator operations:  staking fees, etc.
Minting and brokerage fees: fees for minting player-created content (maps, prefabs, skins, vanities)
Reward:  player-created content/gameplay or participation in content discovery
How to earn money with SHRAPNEL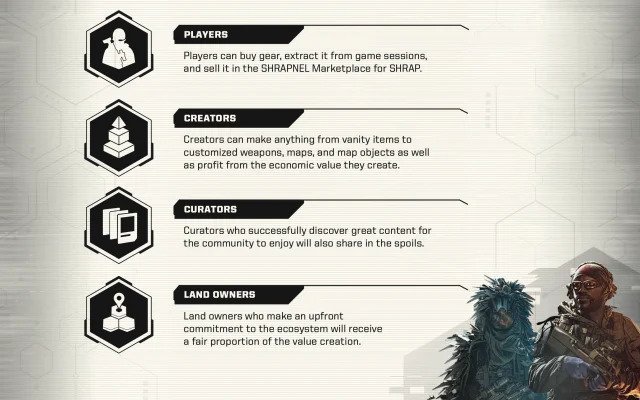 Specifically, the following ways to earn money are available.
Earn money through PvP
Earn money with crafts
Map it out
Earn money in Staking
Earn money as a landowner
1. Earn money through PvP
The simplest way to earn: complete missions in PvP and earn SHRAP tokens.
In PvP, you can also earn money by taking equipment from other players and selling it on the market.
2. Earn money with crafts
You can create and sell your own equipment on the market.
3. Create map
You will be rewarded for creating maps and having them used by landowners.
4. Earn money by staking
$SHRAP tokens can be earned by staking them in certain lands and vanity items.
5. Earn money as a landowner
You can earn tokens by owning Land NFT, signing contracts with popular maps, and having people play on your land.
Why do we recommend SHRAPNEL?
What exactly are the advantages of playing Shrapnel?
The site focuses on the following points:
First real NFT game x FPS
Excellent development team members and ample funding
I will explain in turn.
1. It is the first real NFT game x FPS
Until now, RPGs, action, and card games have been the most common genres of NFT games, and there has been no real FPS. However, FPS is currently the genre with the largest number of users worldwide.
Therefore, a full-fledged FPS game utilizing NFT is highly anticipated.
2. Excellent development team members and ample funding
SHRAPNEL has raised over $17.5 million in funding and is well funded.
In addition, the development company, Studio Neon, headquartered in Seattle, USA, is famous for its excellent team members.
It brings together designers, producers, artists, and programmers with extensive backgrounds in the development of well-known game titles such as Call of Duty and Westworld, as well as in the television and film industries.
Summary
SHRAPNEL is the first full-fledged FPS for NFT games.
The trailer that has been released seems to indicate that it will be of a very high quality.
Check out SHRAPNEL while you can!
Mint Your Free NFT Badge and Enter Our Exclusive Giveaway – Limited Time Offer!
Mint your own SGG NFT Badge today and join the exclusive SGG member community! And that's not all – only SGG NFT Badge holders will be able to participate in our exciting Giveaway project! So don't miss out on this exclusive opportunity to win valuable rewards.
Our NFT badges are issued automatically by the SGG app and are based on the ERC-4907 standard, an upgraded version of ERC-721. By keeping your SGG NFT Badge in your wallet, you'll gain access to all of the amazing features of the SGG app, including NFT Lending, NFT Auction, Gacha, and more.
Ready to start monetizing your NFTs and enjoying the exclusive benefits of SGG membership? Mint your SGG NFT Badge today and join the revolution of NFT-based gaming!
JOIN Samurai Guild Games! Read here <https://samuraiguild.io/guide-to-enter-samurai-guild-games-giveaways/>