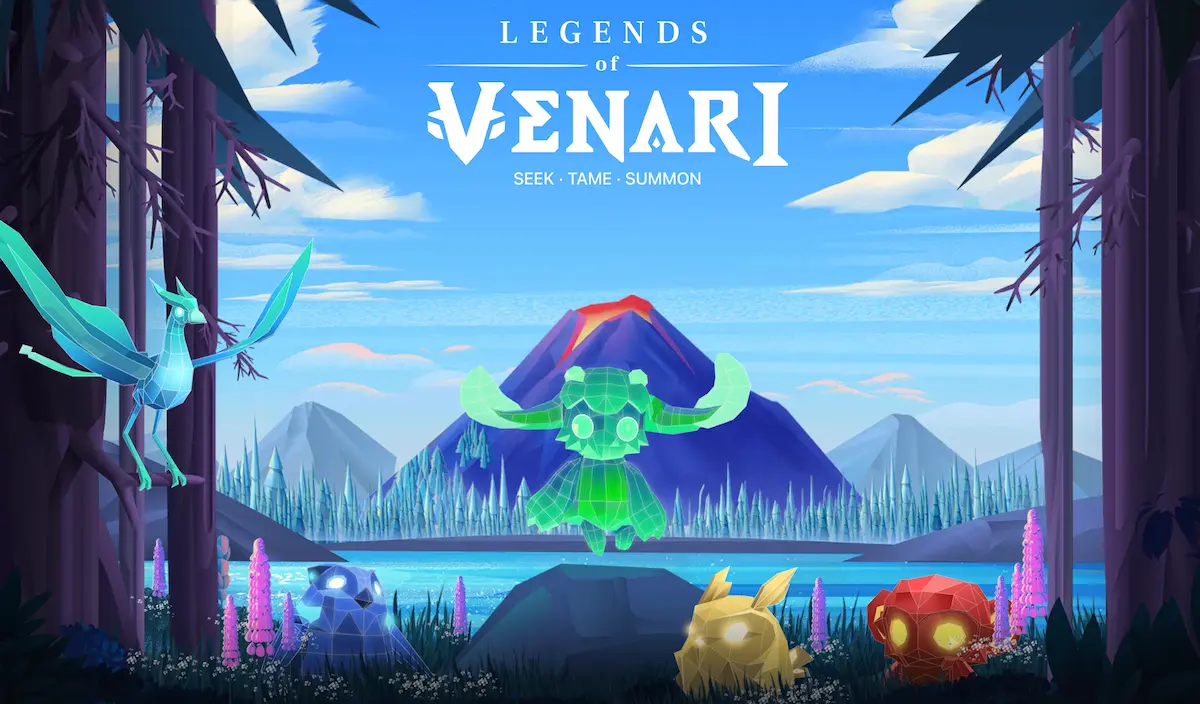 Legends of Venari NFT(Crypto) Game Review | How to Start and Play
Legends of Venari is an NFT game where you catch and battle monsters (Venari) similar to Pokemon. The high-quality character designs make collecting them all worthwhile.
Despite other NFT games being unplayable in development, Legends of Venari allows you to capture Venari now. Development is progressing smoothly, and active information dissemination on Discord and Twitter has gained it many core fans. It's becoming a highly anticipated NFT game title.
Legends of Venari is nominated for the 1st GAM3 Awards Show hosted by Fractal and Polkastarter Gaming, attracting public attention.
This article will explain Legends of Venari's features. Please reference it.
Legends of Venari has also been selected for the following summary article.
What is Legends of Venari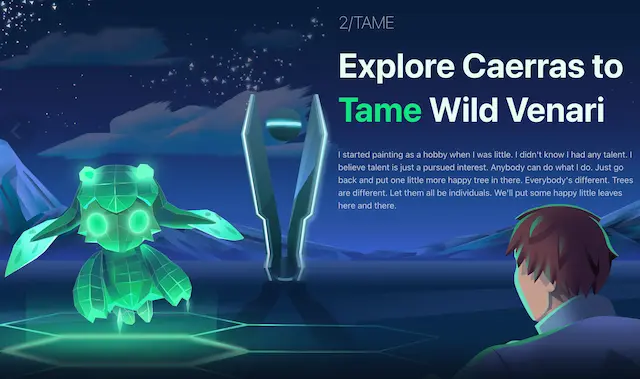 Legends of Venari is an NFT game where you catch and battle monsters called Venari, like in Pokemon.
Currently, the only way to play is by capturing Venari, but we are also playing on our website and will demonstrate later.
To play, you need to buy a "Pass NFT (avatar)" on Opensea or borrow one for free from someone else.
About Venari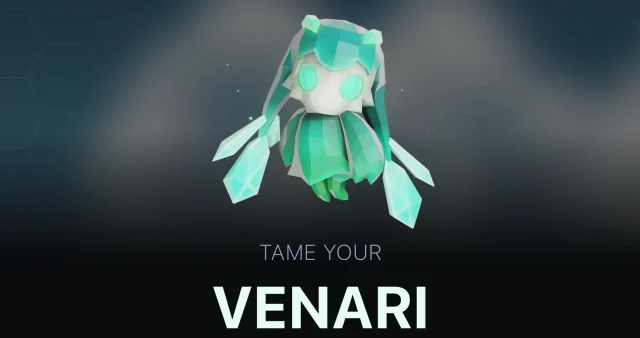 Venari is a general term for the monsters in the world of Legends of Venari. There are various Venari with different characteristics, and they are divided into the following grades. The lower on the list, the higher the grade.
Base Elemental Venari
Hybrid Elemental Venari
Venari Variant Base Elemental Venari
Venari Variant Hybrid Elemental Venari
In the future, a marketplace will be implemented where Venari can be bought and sold. If you catch rare Venari now, they may sell for a high price in the future.
About Avater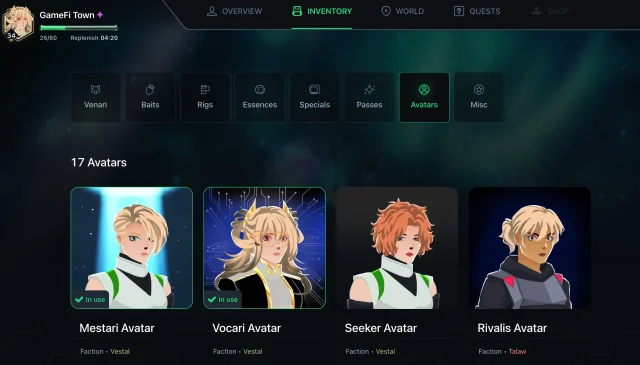 An avatar is your in-game appearance.
By default, a random avatar is assigned, but you can change it and your gender using in-game items.
Currently, avatars are only 2D, but 3D development is underway.
[Practice] How to Play Legends of Venari: An Illustrated Guide
There are various ways to play Legends of Venari, including:
Capturing Venari
Battling Venari against each other (not yet implemented)
Here, we will explain how to capture Venari.
Capturing Venari
Set up bait in the world and wait for Venari to appear.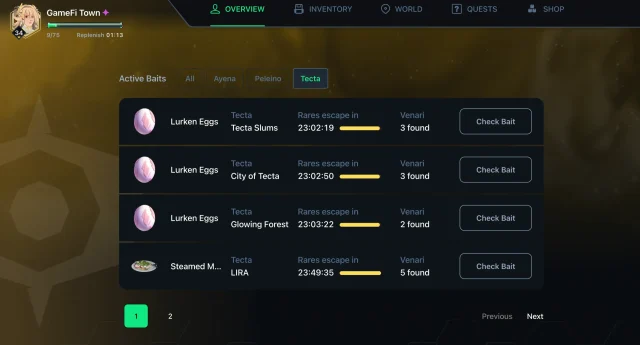 Tap on the desired Venari from those that appear.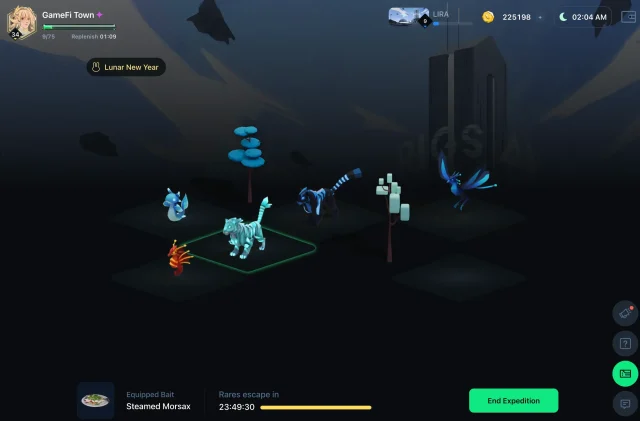 Equip your Rig and bait and attempt to capture it.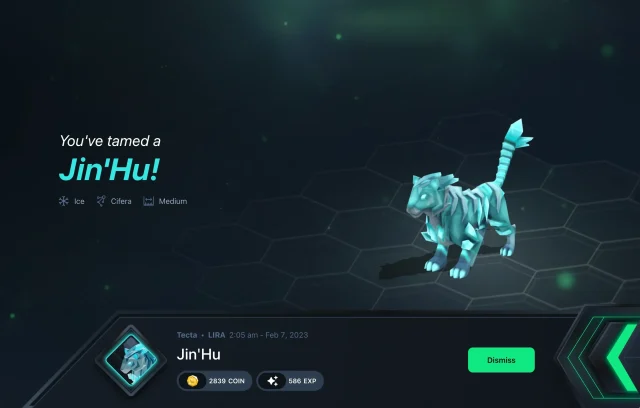 Tap on the options of Feed, Play, or Fight to increase your capture rate based on correct answers.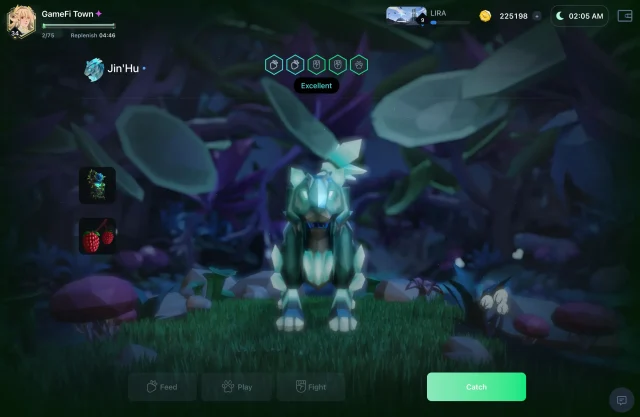 Press "Catch" to capture it.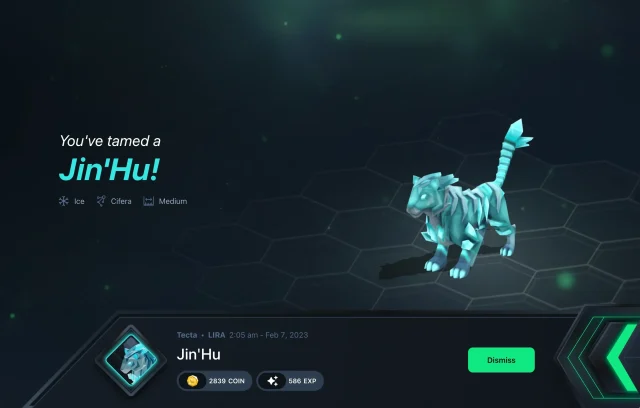 Captured Venari can be viewed in the INVENTORY.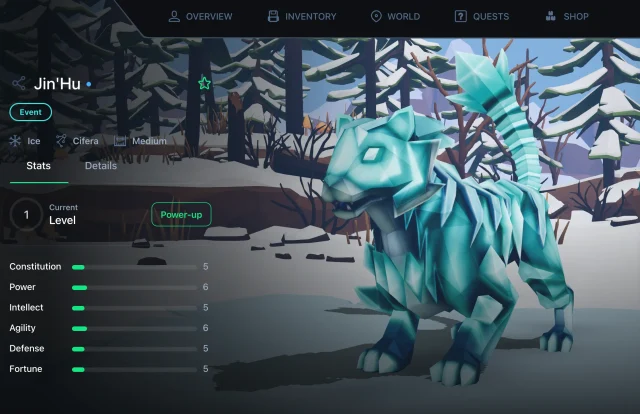 Using materials obtained when releasing Venari, you can also level them up. It is a good idea to level up your Venari in advance, as it will be useful for future battle implementations.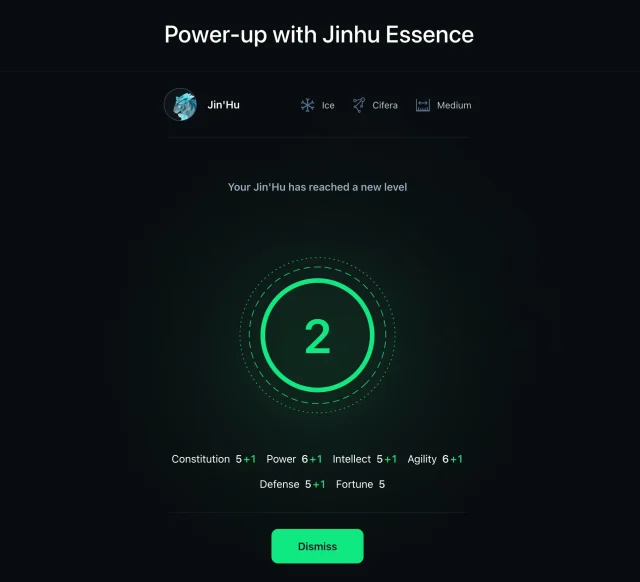 How to Get Started with Legends of Venari and Purchase an NFT Pass (Avatar)
As of February 2023, early access is only available, and to start the game, you need to purchase an NFT Pass (Avatar) or borrow a pass.
Here, we will explain how to get started by purchasing an NFT Pass (Avatar).
STEP 1. Get an NFT Pass (Avatar)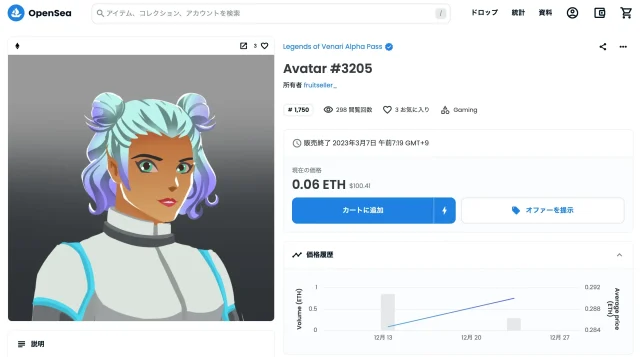 Access OpenSea and purchase an NFT Pass (Avatar).
STEP 2. Register your email address from the official website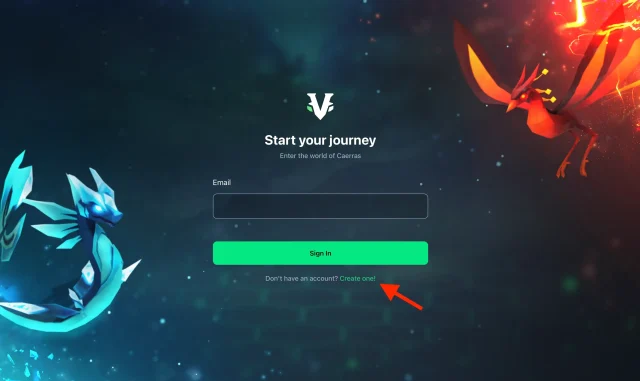 Access the official website, tap "Create One" from "Play Now," and register your email address.
After that, an authentication email will be sent to the registered address, so access it and log in!
STEP 3. Activate the NFT Pass (Avatar)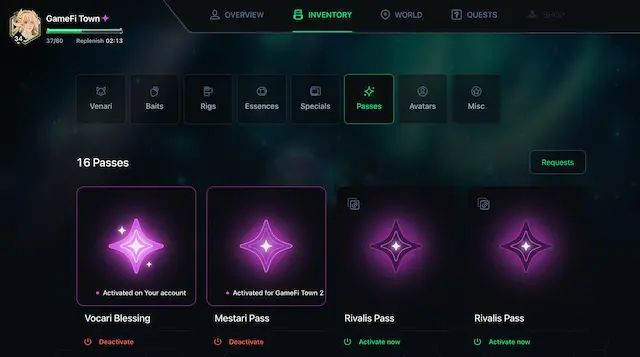 Select the PASS you want to activate from INVENTORY.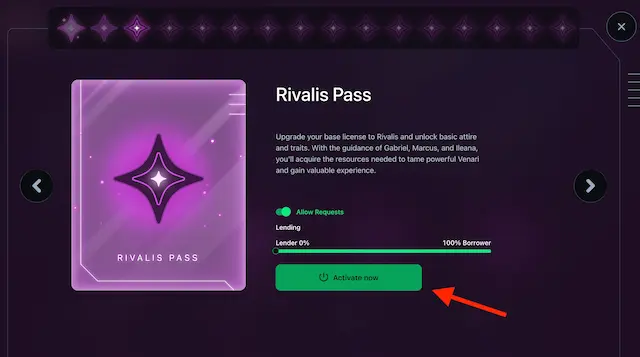 After tapping "Activate now," you're done!
Summary
Legends of Venari is an NFT game that is currently in development and shows promise. The developers have made the game available to play on their website, and the graphics are of high quality. It is noteworthy that the game is releasing content during the development phase, which is a positive sign. Those interested in NFT games may want to consider trying out Legends of Venari.
Mint Your Free NFT Badge and Enter Our Exclusive Giveaway – Limited Time Offer!
Mint your own SGG NFT Badge today and join the exclusive SGG member community! And that's not all – only SGG NFT Badge holders will be able to participate in our exciting Giveaway project! So don't miss out on this exclusive opportunity to win valuable rewards.
Our NFT badges are issued automatically by the SGG app and are based on the ERC-4907 standard, an upgraded version of ERC-721. By keeping your SGG NFT Badge in your wallet, you'll gain access to all of the amazing features of the SGG app, including NFT Lending, NFT Auction, Gacha, and more.
Ready to start monetizing your NFTs and enjoying the exclusive benefits of SGG membership? Mint your SGG NFT Badge today and join the revolution of NFT-based gaming!
JOIN Samurai Guild Games! Read here <https://samuraiguild.io/guide-to-enter-samurai-guild-games-giveaways/>