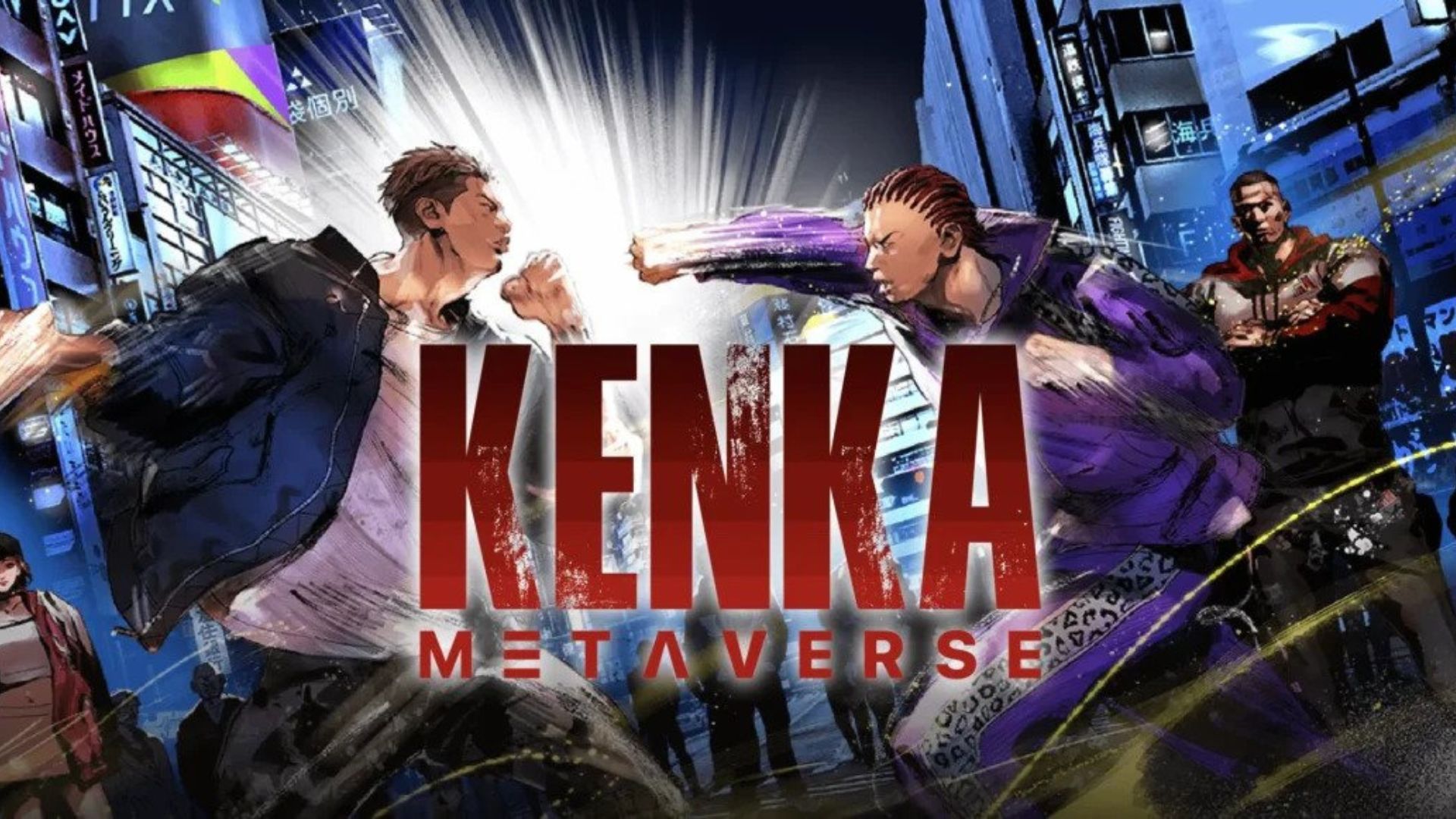 Kenka Metaverse NFT(Crypto) Game Review | How to Play
Kenka Metaverse is an NFT game that has been getting a lot of attention.
This article carefully explains how to earn and get started with KENKA METAVERSE and the steps to purchase $KENKA.
Please refer to it.
What is KENKA METAVERSE?
KENKA METAVERSE, the best-selling app with 3 million players, is joining the METAVERSE!
Designed to be an immersive Play to Earn experience, players will train their characters and earn rewards by winning battles.
How to earn money with KENKA METAVERSE
Single-player
By exploring the city and winning battles against the computer, players can earn tokens and opponents can join the player's team to become your "brothers".
Players can also strengthen their characters with items they have earned.
Prefects
Allies and squad members are called prefects. Essentially, prefects are trainers who develop your character and are your support partners. Prefects can support you in a variety of ways, such as training in the gym, running.
Gym
Players can train their characters in gyms. Training methods vary from gym to gym.
Arena
In the arena, players can fight against players from all over the world and win prizes by winning.
How to start KENKA METAVERSE
To begin, prepare the currency $KENKA to purchase NFTs.
The process of purchasing $KENKA
Domestic exchanges (BitFlyer, CoinCheck, etc.)
⇒Overseas exchanges (MEXC Global)
1. Open an account at a domestic exchange
To get started with KENKA METAVERSE, you need to open an account on a domestic exchange.
Below are three exchanges that are widely used by users. The process of purchasing cryptocurrencies for NFT games on any domestic exchange is the same. We will use GMO Coin as an example for this site.
2. Buy cryptocurrency on domestic exchanges
First, purchase the cryptocurrency to be transferred to the overseas exchange in Japanese yen. The cryptocurrency you purchase can be Bitcoin or Ethereum, but we recommend that you purchase XRP (Ripple), which is faster to send money.
3. Open an account at the overseas exchange MEXC Global
Open an account at MEXC Global, an international exchange where you can buy $KENKA.
If you have not yet opened an account with MEXC Global, take this opportunity to do so.
4. Transfer cryptocurrency to MEXC Global
Transfer the cryptocurrency purchased on domestic exchanges to MEXC Global, an oversea exchange with the lowest transaction fees. Follow these steps below.
First, check the MEXC Global deposit address.
Select your physical account from the Assets section.
Select the XRP (Ripple) and chain type you wish to deposit and click the Confirm button.
Copy the wallet address and deposit tag/notes needed to make the deposit.
Return to the domestic exchange and select "Withdraw" Ripple from the Wallet Balance section.
Enter the MEXC Global wallet address and destination tag. The destination tag will be the "Deposit Tag/Memo" that you copied earlier. If you do not register the destination tag, it may not be reflected after the money is transferred, so be sure to do so.
5. Buy $KENKA at MEXC Global
Once you have confirmed the deposit of XRP (Ripple), you can first convert it into USDT or other stable coins needed to trade crypto assets on international exchanges.
Select Sell from the "Buy/Sell" section. Once you have selected Sell, choose how you would like to trade. If you want to trade immediately, you can use a market order.
Once you have completed the transaction, search for the $KENKA you wish to purchase and select "Buy". Set the order amount and you are ready to trade.
6. Transfer $KENKA to MetaMask
Once the purchase of $KENKA is complete, the money is transferred to the MetaMask wallet, which acts as a cryptocurrency wallet.
Summary
We have explained how to start KENKA METAVERSE and how to earn money.
If you are interested in starting KENKA METAVERSE, please refer to this article.
Mint Your Free NFT Badge and Enter Our Exclusive Giveaway – Limited Time Offer!
Mint your own SGG NFT Badge today and join the exclusive SGG member community! And that's not all – only SGG NFT Badge holders will be able to participate in our exciting Giveaway project! So don't miss out on this exclusive opportunity to win valuable rewards.
Our NFT badges are issued automatically by the SGG app and are based on the ERC-4907 standard, an upgraded version of ERC-721. By keeping your SGG NFT Badge in your wallet, you'll gain access to all of the amazing features of the SGG app, including NFT Lending, NFT Auction, Gacha, and more.
Ready to start monetizing your NFTs and enjoying the exclusive benefits of SGG membership? Mint your SGG NFT Badge today and join the revolution of NFT-based gaming!
JOIN Samurai Guild Games! Read here <https://samuraiguild.io/guide-to-enter-samurai-guild-games-giveaways/>