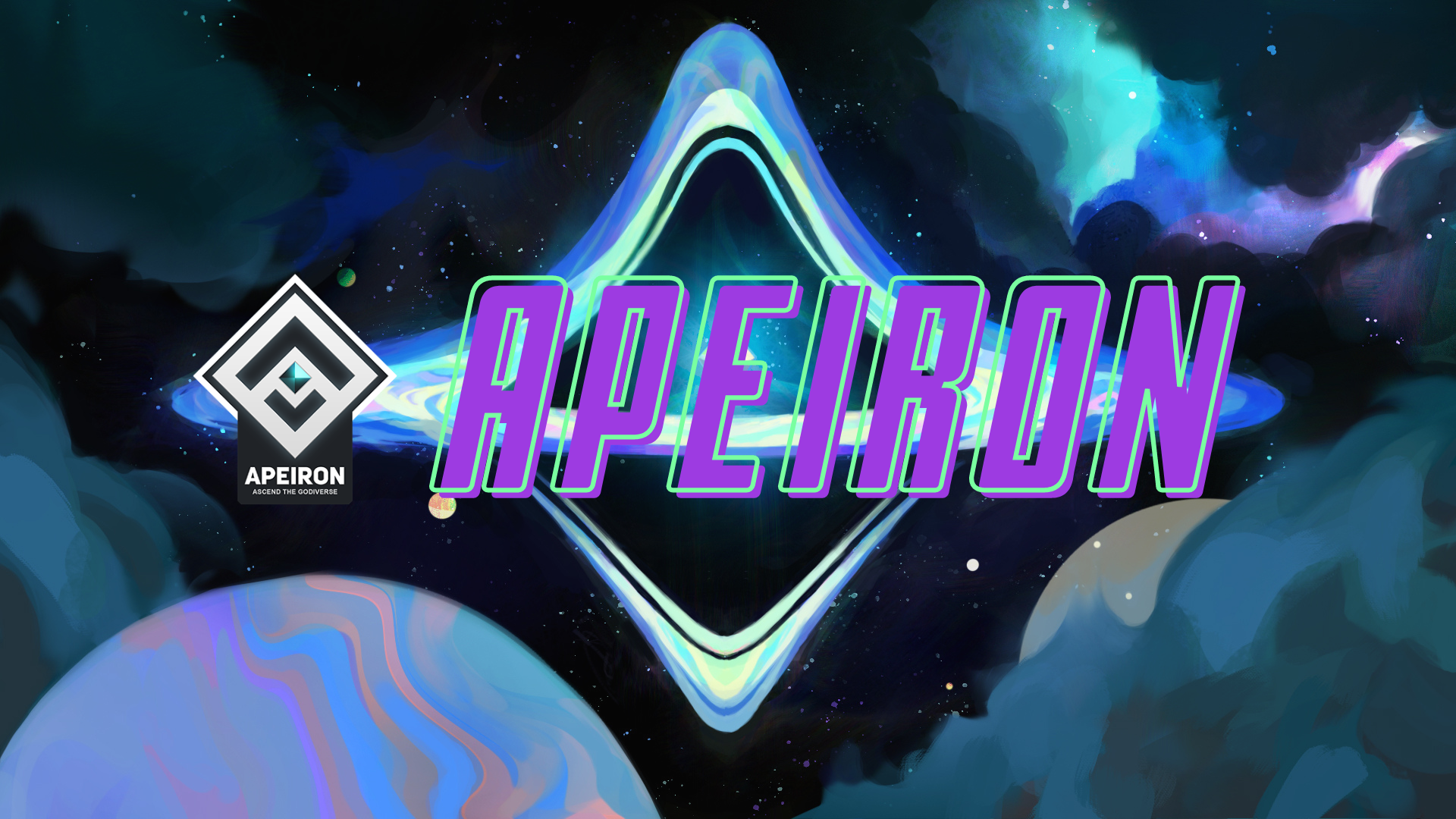 Apeiron Game Review | About its Gameplay, NFTs, and Cryptocurrencies
This article will be introducing an NFT game called "Apeiron".
In the NFT game world, Apeiron is taking a different approach with gameplay characterized by a high level of strategy and unique elements.
This article will provide an overview of Apeiron, including its gameplay, and specific instructions on how to get started.
Please refer to the following information.
What is Apeiron?

Apeiron, developed by Aither Entertainment, is a simulation x action RPG game that is being developed under the influence of games such as ​​Populous, Black and White, and Spore. 
​​Players become "Godlings," god-like beings on their own planet, and develop the planet they're living in. 
Planets are inhabited by creatures called "Doods," and as the number of Doods increases, the planet grows.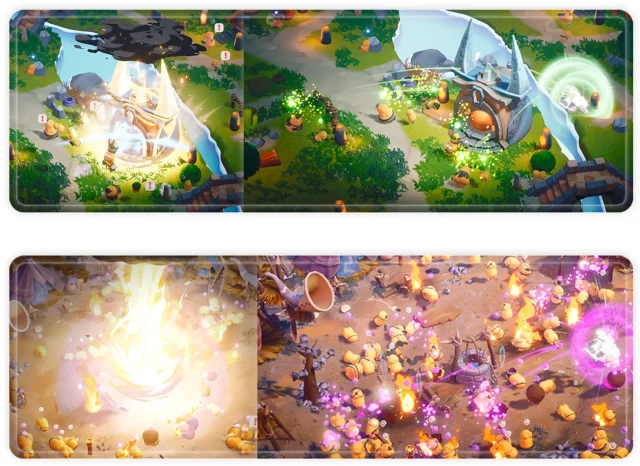 Each planet comes with an "Avatar" that will allow you to utilize it to participate in combat and explore the mysteries of the Apeiron Universe.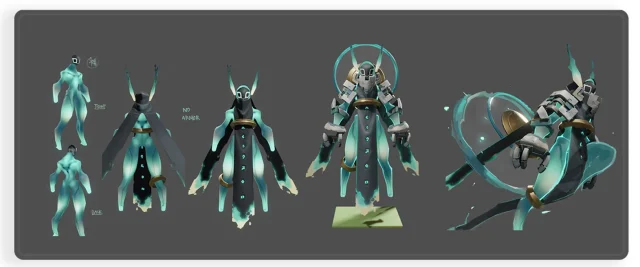 Basically, you need to own your own planetary NFTs, but you can also borrow non-tradable planetary NFTs from affiliated game guilds, so it is considered possible to play for free.
The fact that we have formed alliances with many partners shows the high level of public attention we have received.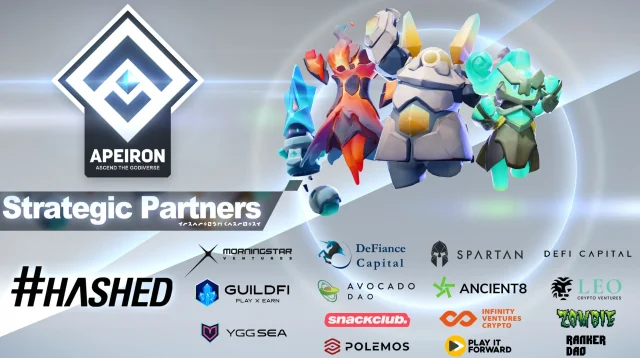 Unique elements: Armageddon

Apeiron has a unique feature called Armageddon. Simply put, it is a feature that resets your planet.
By Armageddoning a planet that has reached a certain level of growth, players can gain soul gems to level up their spirit core, potential bonus values, and other rewards. Players can also convert a certain amount of game objects to NFT during Armageddon. (Requires proprietary tokens)
| | |
| --- | --- |
| Game Title  | Apeiron |
| Game Genre | Simulation x Action RPG |
| Blockchain | ETH |
| Game Token | APRS, ANIMA, RNGU |
| Contract Address | Under investigation |
| Initial Investment Amount | Free~ |
| Reward | Under investigation |
| Supported Models | Mac, Windows |
About Apeiron's NFT
Apeiron has the following NFTs
Planets NFT

Stars NFT

Relics NFT
Planets NFT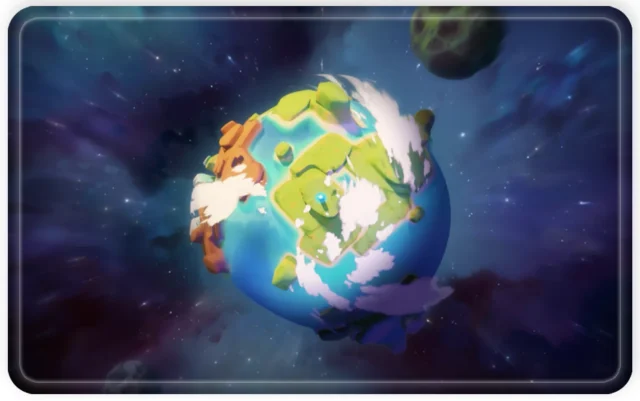 You can purchase planets from public marketplaces such as Opensea.
There are 15 planetary archetypes, each with its own element combination and base Avatar skin, and each comes with its own cosmetic items. 
Each planet has its own elemental type and avatar combat class, and players have access to a unique set of skill cards for an action RPG gameplay. Each planet also has dungeons that can be explored on the planet to unlock additional party members.
Planets NFT breeding (Chronomerging) is also available
You can also create a new planet from two Planets NFTs by paying two tokens, APRS and ANIMA.
Bred Planets NFTs can be sold in the Marketplace.
Stars NFT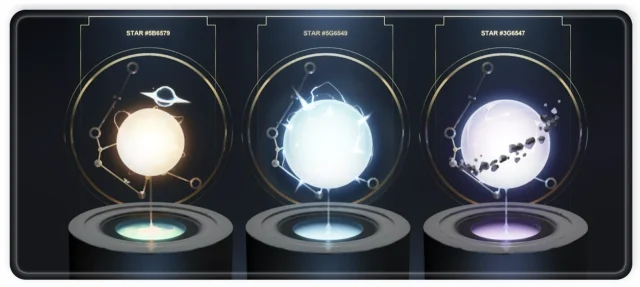 Stars NFTs have a role similar to that of 'Land NFT' in other NFT games. They affect the growth rate of planets NFTs.
Relics NFT

This is the NFT that a player gets by starting Armageddon.
These relics will be added to the planetary relic slots and may take effect in the next planetary cycle.
However, it will need to be converted to relics again if NFTing is to be unraveled for a new cycle or a new planet and utilized again in a future Armageddon.
Further expenditure of tokens is required and more play or purchase is needed in the market.
About Apeiron's Gameplay
Apeiron has the following playing elements as far as currently available to the public
In addition to this, alliances (guilds) and e-sports will be implemented.
Apeiron's combat system is a real-time card battle built around avatars and apostle units.
While successfully positioning his avatar and the apostle unit, he uses cards and activates skills to annihilate the enemy unit. 
It is likely to require a high level of strategy.
How to get started with Apeiron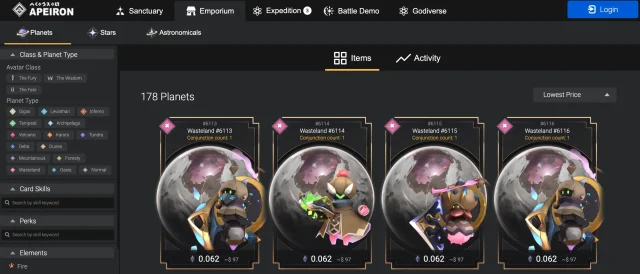 Planets NFT is required to get started with Apeiron.
*Gameplay is not yet available as of March 2023. There is an announcement about the start day of test play soon.
Planets NFT can be purchased on marketplaces such as the official Apeiron and OpenSea.
About Apeiron Cryptocurrencies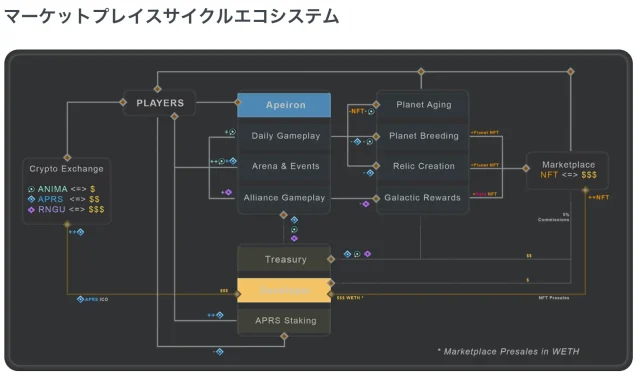 Apeiron offers the following cryptocurrencies (tokens)
$APRS
This is the governance token.
Token holders can participate in a voting process that will influence the future development of the game.
The following uses are possible:
Cost of purchasing a mini black hole NFT to perform celestial conjunctions

Used to forge avatar equipment, skill cards, apostles, and environmental objects into relics
$ANIMA
These are Play-to-Earn Tokens. 
Here are the tokens you can get by playing the game.
Yes, the number of tokens issued is unlimited.
The following uses are available
Rewards for dungeons, missions, and PvP

Rewards for Armageddon events
$RNGU
Apeiron premium tokens to be distributed at large events like Galactic Events, World Boss, Alliance-level GvG, Raid content, and more.
Owners of this token may have access to the most attractive content, stores, yield farming mechanisms, etc.
Summary
Apeiron is a simulation x action RPG game developed by Aither Entertainment.
It is an NFT game with unique elements such as Armageddon.
The battle demo looks interesting, with high-quality graphics and a high level of strategy.
I can't wait for the official launch. Tokens are scheduled to be released in the future, so if you are interested in this game, read this article and check it out while you can!
Here is the roadmap of the project!

Social Links
Mint Your Free NFT Badge and Enter Our Exclusive Giveaway – Limited Time Offer!
Mint your own SGG NFT Badge today and join the exclusive SGG member community! And that's not all – only SGG NFT Badge holders will be able to participate in our exciting Giveaway project! So don't miss out on this exclusive opportunity to win valuable rewards.
Our NFT badges are issued automatically by the SGG app and are based on the ERC-4907 standard, an upgraded version of ERC-721. By keeping your SGG NFT Badge in your wallet, you'll gain access to all of the amazing features of the SGG app, including NFT Lending, NFT Auction, Gacha, and more.
Ready to start monetizing your NFTs and enjoying the exclusive benefits of SGG membership? Mint your SGG NFT Badge today and join the revolution of NFT-based gaming!
JOIN Samurai Guild Games! Read here <https://samuraiguild.io/guide-to-enter-samurai-guild-games-giveaways/>